MARKET MADNESS.
Dover Street Market...the playground to allow creative minds to go hog wild, to dream up scenarios and sets for product as if they're actors and to re-purpose everyday items without going 'shabby-chic'.
Japanese designer and founder of Comme des Garcons, Rei Kawakubo along with partner Adrian Joffe opened the first DSM location in 2004 on Dover Street in Mayfair, London. Formerly in the Burberry building it's since relocated to a larger space at Haymarket as well as expanded DSM to multiple locations; Tokyo, NYC, Beijing and Singapore...and soon to come Los Angeles!
Rooted in 'beautiful chaos', select designers are invited (I like to imagine a golden envelope arriving at their office) to create a gallery-like installation space, showcasing their seasonal offerings while creating a brand vibe. Many of them, a reflection of throwing fear aside and leading by emotion to create a space that causes one to think, dwell and feel the aesthetic. While closing down shop twice a year ( aka "The New Beginning") allows the spaces to be reinvented to align seasonal momentum, all Comme des Garcon collections anchor other designer exclusive product and lines such as Valentino and Givenchy with some locations showcasing 20+ brands on a floor.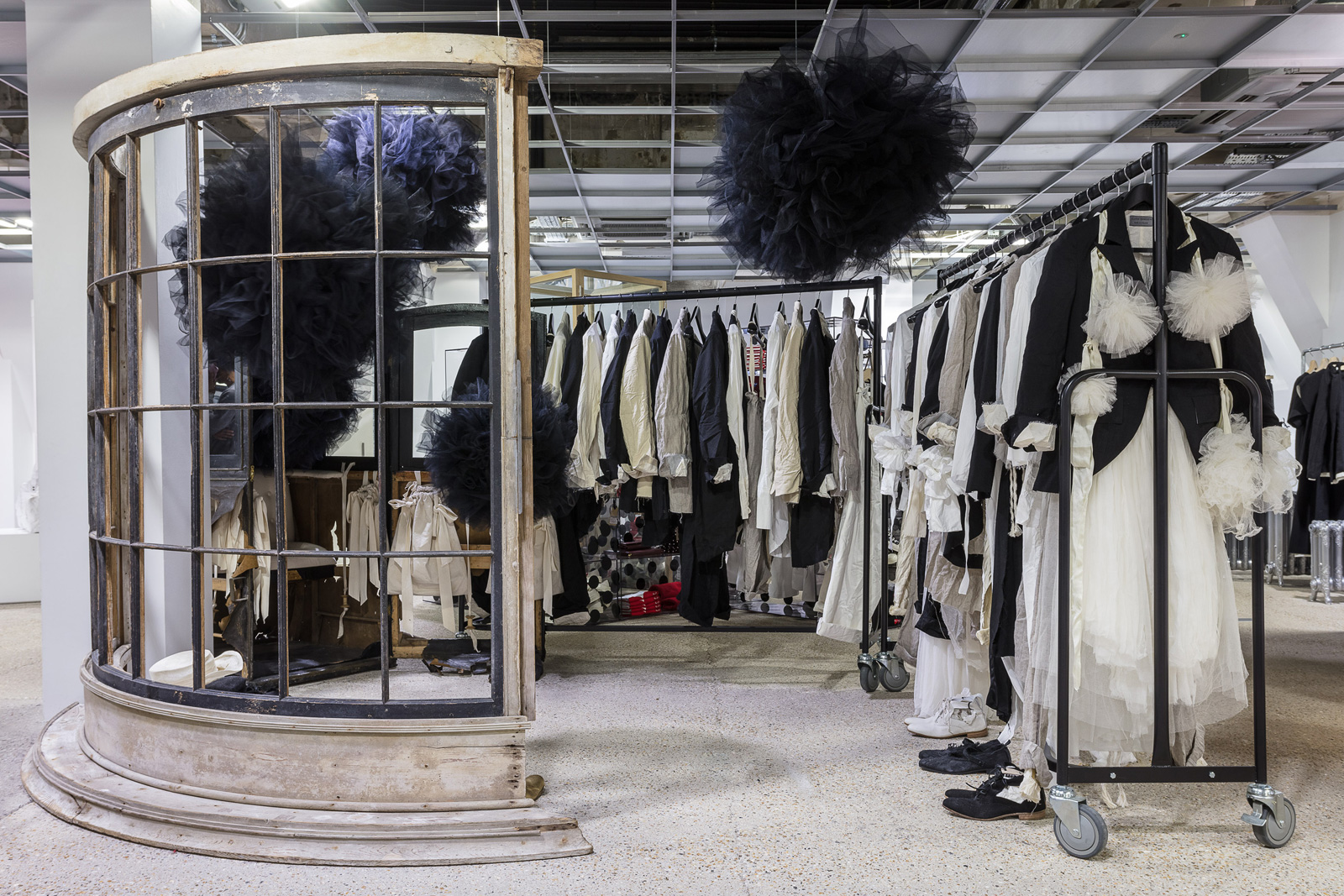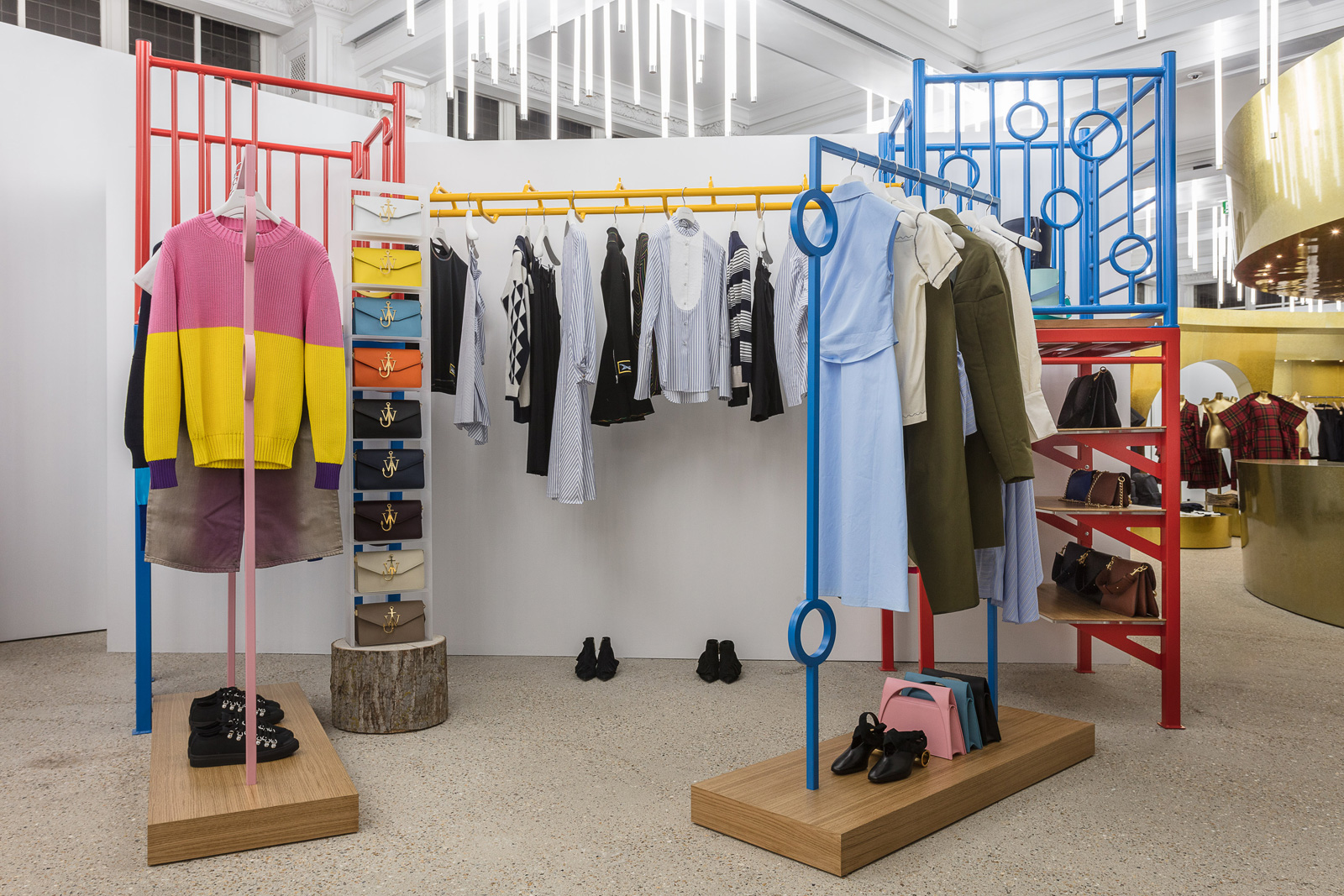 As Rei put it ..."I want to create a kind of market where various creators from various fields gather together and encounter each other in an ongoing atmosphere of beautiful chaos: the mixing up and coming together of different kindred souls who all share a strong personal vision."
The inclusivity you feel by the variety of product and aesthetics piggybacks on the idea around androgynous dressing, wearing what you feel like without feeling a divide with the space. According to Joffe, Rei also translates that into the Comme des Garcon collections by not creating with seasons in mind. Opposite of what most designers do. You'll recognize artists such as Magda Sayeg, Leo Sewell and London Fieldworks have taken over cornerstones within the spaces by putting their stamp on columns in the market.
As retail evolves, it's a tug of war between convenience and experience. And while convenience is a factor in making purchases for our fast paced lives, let's not forget about the beauty in slowing down to experience the thoughtfulness that goes into it all.
As each "New Beginning" occurs, Dover Street Market updates photos of installations and spaces online. A great resource for those of us that can't visit as frequently.
All photos from www.doverstreetmarket.com